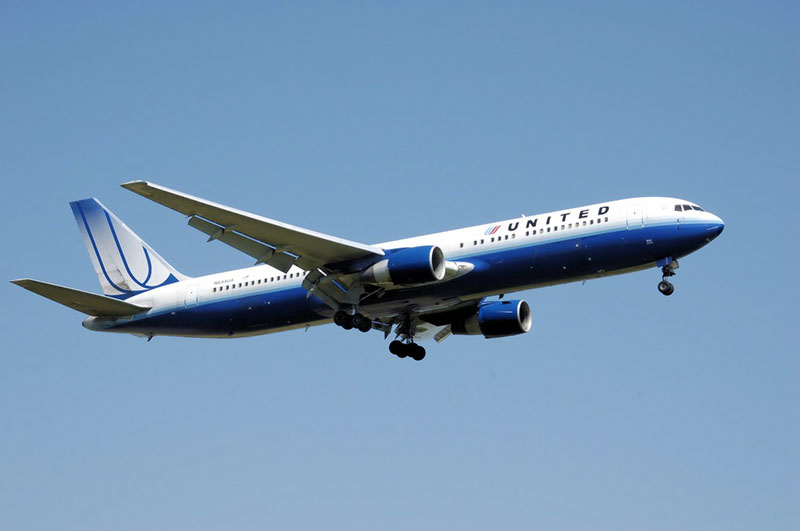 With pets increasingly being considered members of the family, it is no surprise that people want to take their whole family – including their pets – with them when traveling. Air travel continues to expand people's horizons, and it's becoming more and more commonplace to bring pets along for the ride.
Before flying off with your favorite animal friend, let's take a look at the pet travel details for one major airline: United Airlines. Whether it is a dog, cat, rabbit or bird, United allows domesticated animals to travel on their planes either in the cabin or with their PetSafe option.
##banner-for-esa-funnel-mobile##
In Cabin Policy
The cost of your pet's in-cabin ticket is $125 each way for travel within the United States. This allows you.to bring your pet in an extra carry-on bag kept under the seat in front of you. Because of the size restrictions of the space under the seat, this option is best for small animals that enjoy the comfort of their carriers. The maximum size carrier that can fit is 18" X 11" X 11" for a soft-sided carrier and 17.5" X 12" X 7.5" for a hard-sized carrier.
Want To Bring Your Pet On The Plane? Register Your ESA Now!
With a limited number of pets allowed, it is important to call ahead to confirm availability for your desired flight. The number of pets allowed per flight is two for select premium cabins, while a maximum of four is allowed in economy class. Once you and your traveling partner are ready to board, the gate agent will be able to find the right seat for you because there may be restrictions as to where you can sit.
PetSafe Cargo Policy
For pets that don't meet the standards for in-cabin travel, PetSafe travel is the option for them. PetSafe was designed to safely ship animals, like cargo, on United airplanes. The cost of this service varies based on your destination and the size of your pet. Additionally, there are guidelines for the type and size of kennels allowed to make sure your pet arrives at your destination safely.
United allows for service and/or emotional support animals to travel in-cabin on their flights. Documentation and certification are required to be submitted at least 48 hours prior to traveling. These animals can sit on the floor in front of your seat or have the option of using an in-cabin carrier.
Pet travel policies can be constantly changing and updating. Services like US Service Animals can help eliminate the confusion by helping to simplify the process and helping you get prepared for your trip. Whether your animal companion is working or just a vacationing member of the family, the better you understand the rules and regulations involved, the more likely you and your pet are to have a safe and relaxing trip.
ESA on United Airlines
Ready to take off? Your first flight with your emotional support animal should not add emotional stress to your or your animal's condition. Because your animal provides you with emotional comfort and stability, the runway should be clear for you and your animal's take-off. Of course, to ensure a smooth flight to any final destination, you should be sure you possess all the required documentation for bringing your most precious companion with you, whether flying or moving into a new living space.
Because you need your little, trusted companion for an emotional condition—whether anxiety, depression, or other—making sure he or she is registered as an emotional support animal (ESA) proves critical to doing what is otherwise regarded as normal for an individual's pursuit of happiness, such as flying or simply finding a home in which to live, should it prohibit animals.
For example, United Airlines enforces a strict policy pertaining to documentation of an emotional support animal or ESA. And luckily, other airlines are beginning to follow suit. These policies require properly completed customs forms as well as documentation and registration as they pertain to your ESA. It's important to have all documentation in order as airlines are legally allowed to ask for some of these verifications.
However, finding and completing the proper documentation is not meant to send your emotional state into a tailspin. That's where we come in! At U.S. Service Animal and Support Animal Registry, we take care of all the paperwork once you apply for your animal's registration, including one of the most vital documents for flying or housing—a licensed medical professional's letter confirming your emotional or psychological state. We want you to enjoy your time, and leave the endless paper trail to us!
Need an ESA? We, at US Service Animals, can even help you find an emotional support animal if you are without one but know a furry friend would enhance your emotional quality of life.
##banner-for-esa-funnel-mobile##