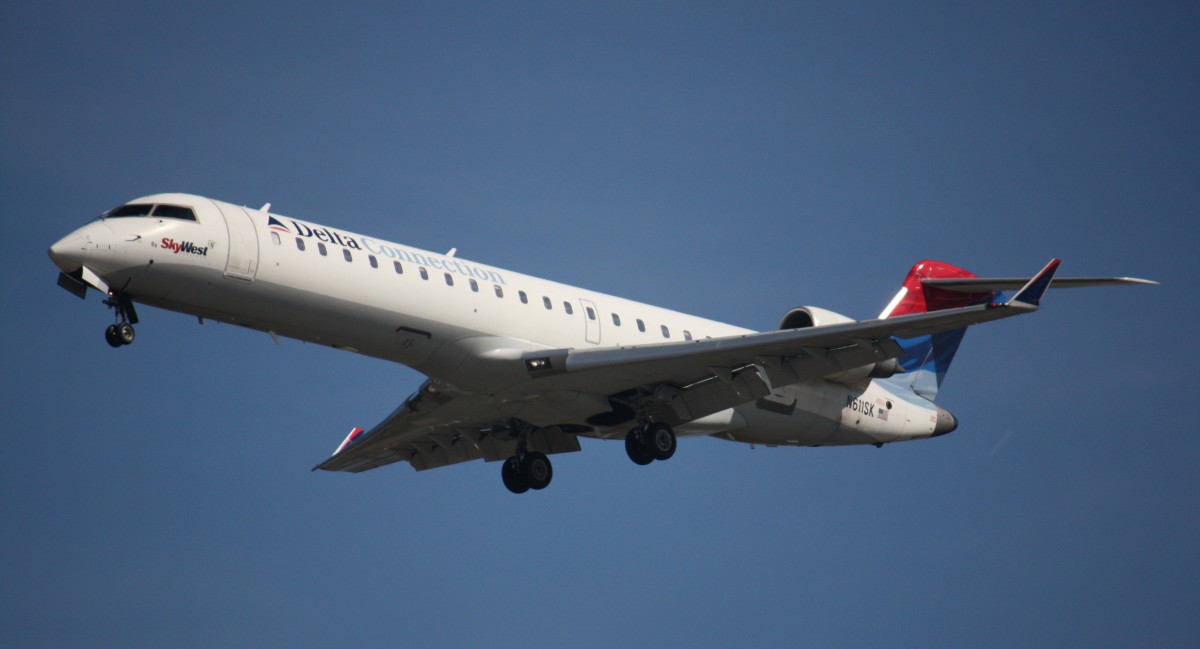 Emotional support animals on airplanes have become increasingly common over the years.  Delta Airlines carried over 250,000 support animals in 2018.  That is nearly 700 support animals per day for the airline.  Airlines design their policies to make flying as stress-free as possible.  Their policies allow those who need support animals to have the ability to travel safely with them.  It is important to differentiate between an emotional support animal and a service animal, and Delta airlines do a very good job of this.  Each requires different paperwork.  However, if you do not submit the proper paperwork, you can be charged an extra fee or fees.
Delta Airlines Pet Fee
For non-emotional support animals, there is a $125 charge each way for travel in the US, Canada, and Puerto Rico.   Your pet counts as one piece of carry on luggage in this case.  However, a properly documented emotional support animal does not count as a carry-on.  International flights will carry a charge of $200, except for flights to Brazil which is only $75.  Larger pets can also be transported in other aircraft cargo compartments on Delta flights.  The weight of the animal and the kennel will determine the charge for this service.  Restrictions on the types of animals do apply, and advanced notice to the airline is required.  It's important to note that there are zero fees when traveling with an emotional support animal, but if you do not provide the proper documentation you will be required to pay a fee.
Required ESA Documents & Forms
Delta Airlines flight crew know how important ESAs can be, however, they do require appropriate documentation and custom forms in order to fly with your ESA.  All documentation must be less than a year old than the first flight in the itinerary.  Additionally, you are responsible to submit all documentation 48 hours before your flight.
Here are the required documents:
ESA Letter – Delta Airlines requires this to be dated within the last 12 months and signed by a medical health professional.

Veterinary Health Form – Delta Airlines requires confirmation that your ESA has been properly vaccinated and free of disease.  This form must be filled out by a licensed veterinarian.

Medical/Mental Health Professional Form – This confirms that you have a condition that needs your emotional support animal.  Your licensed medical health professional needs to complete this form

Confirmation of Animal Training – To make traveling comfortable for all passengers, Delta Airlines requires passengers traveling with ESAs to show proof that their emotional support animal will behave properly.  Your ESA does not have to be trained by a professional, but they need to be able to follow the rules.
Acceptance policies for support animals will vary by country.  Since the requirements vary it is recommended to call the embassy or consulate.  When traveling to the U.K. contact the Animal Reception Center (ARC) in the city you are traveling to.  Passengers must provide pre-approval letter from the ARC in the city they are traveling to.  Make sure you look at Delta Airlines ESA policy to direct your query.
Preparing Your ESA for Flight
The less stress your support animal has the less stress you will have. Transitioning through busy airports and flights can be an overwhelming experience for anyone, so it is important to make sure your support animal has as much comfort as possible.
It can be best not to feed your animal a few hours before flying.

Plan for toileting and rest breaks.

Make sure you have a leash for our animal when not in the carrier.
Once on the airplane, your support animal can either sit at your feet or in your lap during the flight.  The majority of airlines request that your animal not take up an extra seat, block aisles, or rest in exit aisles.
Many airports require animals to be inside of carriers while moving from terminal to terminal, so it is important to follow the rules of the airport you are traveling.  Certain airports allow you to have your animal out of the carrier at the terminal.  Airlines can provide some information or you can perform a quick online search.  All airports in the United States are required to provide an animal relief area.  Delta Airlines can identify the location of these areas, and even escort a passenger if necessary.
Teach your Support Animal Proper Airplane Behavior
It is best to train your animal with positive reinforcement.  He/She will need to respond to your commands, be toilet trained, and respond well around other passengers.  Like all other airlines, Delta ESA policy reserves the right to reject your support animal if they feel that your ESA has the potential to harm others.  The Delta Airlines ESA policy describes inappropriate behavior as:
Growling

Jumping on passengers

Relieving themselves in the gate area or cabin

Barking excessively, not in response to handler's needs

Eating off seatback tray tables
ESAs that are Not Permitted on a Delta Airlines Flight
Amphibians

Animals improperly cleaned and/or with a foul odor

Animals with tusks, horns, or hooves

Ferrets

Goats

Hedgehogs

Insects

Reptiles

Rodents

Snakes

Spiders

Sugar-gliders
Delta Airlines will ship nearly any animal and non-human primate in through Delta Cargo.  As of February 1, 2019 emotional support animals under 4 months old are not allowed to fly due to lack of vaccinations.  ESAs are not allowed to fly on flights over 8 hours long.  If you are traveling over 8 hours, it is important to find connecting flights.
Breed Restrictions
There have been past incidents between animals and humans on airplanes, which is why a new regulation was enacted.  This has occurred on almost every airline, so it is not Delta Airlines specific.  On July 10, 2018, a Delta regulation went into effect banning certain breeds from onboarding as support animals.  It is important to know what dog and cat breeds have been banned.  The following snub-nosed dogs and snub-nosed cats are restricted on flight.
Snub-nosed dogs
American Bulldog

American Staffordshire Terrier

American Pit Bull Terrier

Boston Terrier

Boxer

Brussels Griffin

Bulldog

Chinese Pug

Chow Chow

Dutch Pug

English Bulldog

English Toy Spaniel

French Bulldog

Lhasa Apso

Japanese Boxer

Japanese Pug

Japanese Spaniel (Chin)

Mastiff (all breeds)

Pekinese

Pit Bull

Pug

Shar Pei

Shih Tzu

Staffordshire Bull Terrier

Tibetan Spaniel
Snub-nosed cats
Burmese

Exotic

Himalayan

Persian
Delta Airlines Pet Carrier Requirements
Animal safety and comfort is a high priority for Delta Airlines.  Delta Airlines created a set of guidelines in order to make air travel more comfortable for everyone.
The Delta Airlines ESA policy prohibits the following kennels and carriers.
Any carrier made of welded mesh, wire mesh, wicker, cardboard, or collapsible material

Carriers that open from the top may be restricted

Carriers that have plastic front doors, side doors, or latches that secure the top half of the kennel to the bottom half of the kennel
Your ESA must be placed in either a soft-sided or hard-sided kennel.  All kennels must be leak proof, ventilated on 2 sides, and meet the under the seat dimensions of the aircraft.
It is smart to look at the airplane you are flying in to verify, but the maximum dimensions for kennels are:
Hard-sided kennel – 19 inches height x 15.5 inches wide x 21.5 inches long

Soft-sided kennel – 10.5 inches height x 15.5 inches wide x 21.5 inches long
Kennels must be small enough to fit under the seat directly in front of you.  Delta states that kennels need to be spacious for animals.  They should be able to stand up, turn around, and lie down.  Also,
Department of Transportation on ESA's
The DOT has no uniform standards on emotional support animals.  So in the meantime, airlines are allowed to tighten their individual requirements.  What does exist is the Air Carrier Access Act passed in 1986.  Under the ACAA an ESA is defined as any animal that is individually trained or able to provide assistance to anyone who needs them for emotional support or has a disability.  Since there is nothing pertaining to an airline, they have narrowed the definition of animal to be mostly a dog or a cat, but some still allow other animals such as a miniature horse.
The DOT is looking at the definition of a support animal because saying it is an animal that provides assistance is a bit vague.  They need a definition that works for everyone.  Right now, the airlines are making the rules based on what the DOT has laid out with tweaks.  It stems from anyone taking an animal on an airplane calling it a service animal many years ago.  Now, the airlines are cracking down with policies to make sure those who need the animal can have it, but the system is not manipulated.  Currently, the rules are being worked on, and the system is in place is a good one.
Reach out to a medical professional to see if you qualify for an emotional support animal today.